Message From The Dean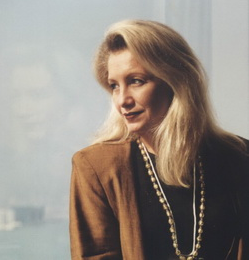 Tanja Sadow,
Dean & Founder of the JDMIS speaks upon its inauguration:
After more than two decades of passionate dedication to such a wide spanning, varied and creative sector of the industry it fills me with great pride to accept this pioneering position as founder and Dean of the Jewellery Design and Management International School, and of all places, to have the opportunity to do so in a city so dear to me, and so motivating to the Arts as is my Singapore.
I am proud to say that the curriculum has been designed and perfected over the years, to expose students to a varied yet interrelated study program which gives each student the skills to enter the industry with confidence, either as a jewellery designer, self employed studio jeweller or as a marketeer, merchandiser or sales manager.
Our overall objectives are to build a strong foundation of technical skills and design ability, supplemented by a keen understanding of trends and styles that affect jewellery today. By combining these jewellery-related skills with a good understanding of business concepts such as merchandizing, marketing, management and entrepreneurship, our students leave with the creativity, skill and ambition to succeed in the industry.

We welcome students from all races to this vibrant and exciting city, and hope that by affronting a lack of knowledge and understanding about the wealth of non traditional jewellery making techniques, materials and styles... we will be able to prepare them to enter with strength and character into new niche markets in which they will leave their mark on this world.

Welcome to Singapore
Welcome to the JDMIS
COMPREHENSIVE JEWELLERY CERTIFICATION
JDMIS specialises in comprehensive industry-level training! We train jewellery professionals from around the region in a wide range of jewellery topics. We also help jewellery artists excel by incorporating into their work, the techniques and best practises used by the professionals! Check out our formal Diploma programmes and their modules, which are also offered as stand-along skills certifications: