Fashion Jewellery Arts 1
---
'Professional' Fashion Jewellery?'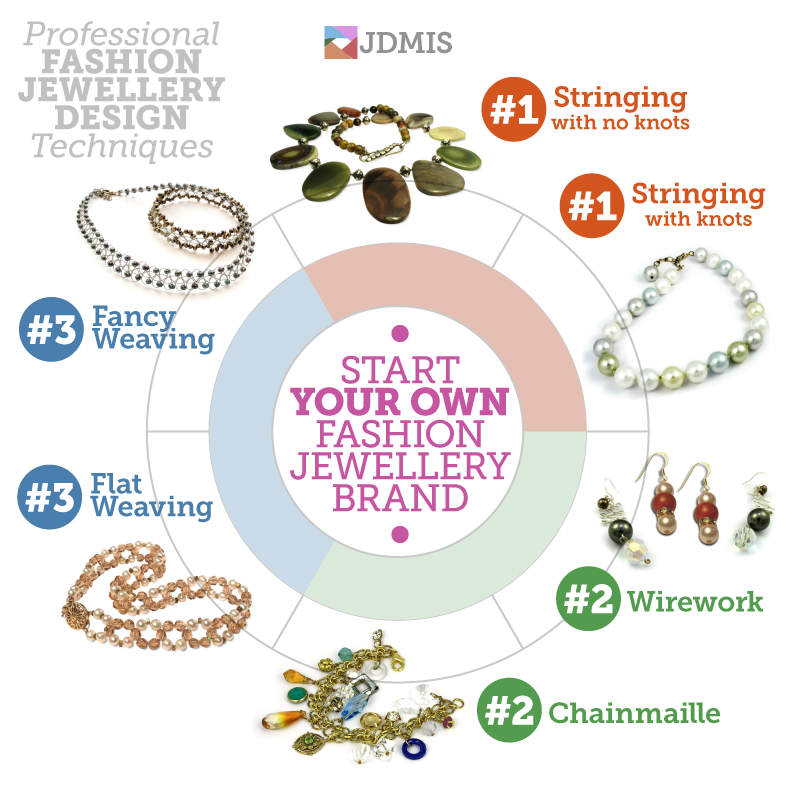 Are you are an artisan entrepreneur looking to improve the quality and efficiency of your work? a jewellery company employee needing to implement commercial techniques for in-store repairs? a hobbyist looking for the best training available? Studying Fashion Jewellery with the professionals means less trial and error, a better understanding of the quality of components available, and superior products for your clients, customers or friends and relatives.
As a pillar of JDMIS' professional jewellery courses, the techniques, materials and information in this programme has been refined over decades and thousands of students! It represents the most formal and complete training available in the Fashion Jewellery Arts anywhere!
Click to enlarge the picture
---
You will Learn...
---
Everything Included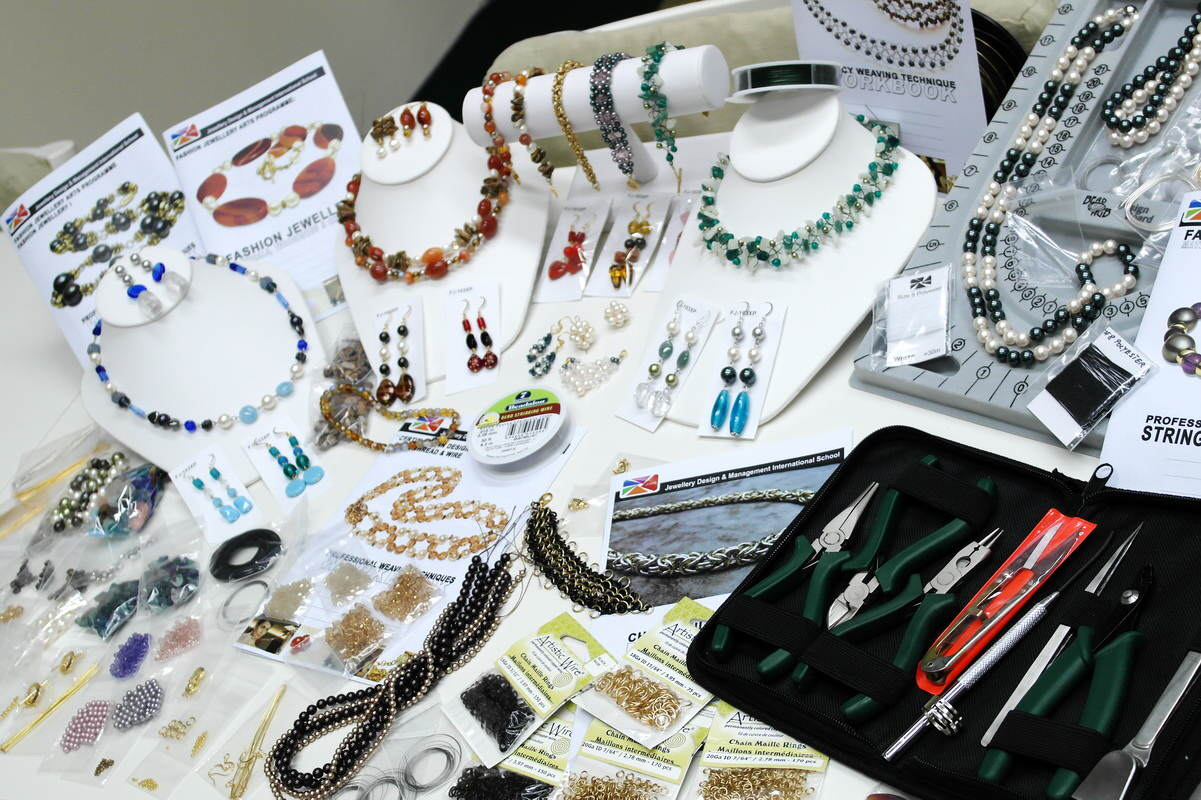 Like all JDMIS courses, students receive everything they need to complete all their coursework, plus all the tools and equipment they require to continue putting their skills to use from home or work.
In this case, participants receive hundreds natural materials, genuine Swarovski Crystals and top-quality findings, as well as a full-set of tools and design boards. Prices even include GST, so there are no hidden costs!
Click to enlarge the picture
---
---
---
Book Your Seat Now!
Join us for one of these fascinating sessions by simply giving us a call on 6221 5253 or email This email address is being protected from spambots. You need JavaScript enabled to view it. to go over your options!
You are browsing the old 2012-2018 JDMIS 'Experience' Curriculum!
In 2018, JDMIS underwent a comprehensive course evaluation process involving its education and industry partners. The results of this review was the new JDMIS 'Decennial' Curriculum that is most up-to-date and industry-relevant with established academic pathways to UK universities
Please click here to view the latest info and schedules of this course
---
This is a flagship course at JDMIS...
but there's much much more! Comprehensive Jewellery Certification
JDMIS specialises in comprehensive industry-level training! We train jewellery professionals from around the region in a wide range of jewellery topics. We also help jewellery artists excel by incorporating into their work, the techniques and best practises used by the professionals! Check out our formal Diploma programmes and their modules, which are also offered as stand-along skills certifications:
---